Blonde Hair Tips
All You Need To Know About Going Blonde – Top Tips from Cheynes Hair Salons in Edinburgh
Thinking of going blonde? Our talented hair colour technicians here at Cheynes Hair Salons in Edinburgh possess the skill, knowledge and confidence required to create the perfect blonde shade for you, so you can relax without worrying about the possible results.
We have expert knowledge of the science of hair colour and colour placement which results in perfect results for our clients, whilst ensuring the health and integrity of your hair.
There are thousands of blonde shades and at Cheynes, we think it's important that you have the exact colour you desire, so please book in for a complimentary hair colour consultation in advance of your appointment.
While you're waiting for your appointment, check out this article – it provides you with everything you need to know about what it takes to go blonde.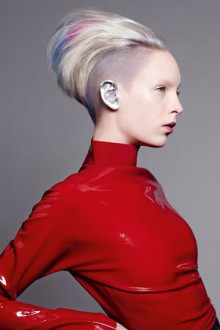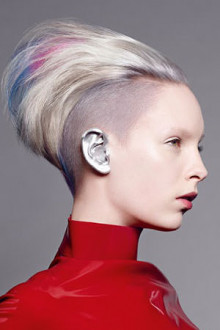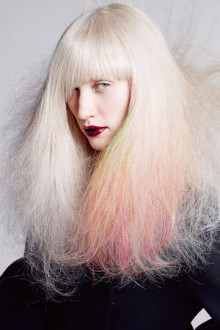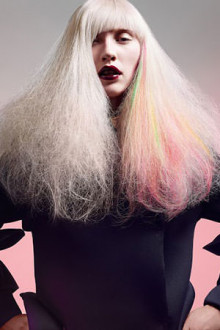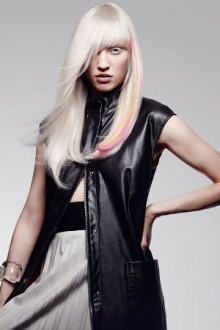 Will Blonde Hair Suit Me?
While you are totally free to choose whichever blonde shade you desire, the hair experts at our salons in Edinburgh have some tips for which shades would suit you best. Here's a quick guide:
Light Skin Tones – Light, golden or strawberry blondes would suit you best.
Medium Skin Tones – golden or honey blondes would work well for you. You could also try beige blondes or light blondes with warm tones.
Dark Skin Tones – Warmer, darker blondes such as golden blondes or caramels would look beautiful on you.
If you're inspired by a particular blonde shade, or particularly love a celebrity's blonde hair show a photo of it to your hairdresser.
What Are The Most Popular Blonde Hair Colours?
There's an almost endless list to choose from! The most popular styles right now are highlights and balayage. As for colours, silver-grey tones, golden blondes and platinum ice white blondes are very popular right now. Alternatively, why not try out trendy vintage buttery blondes?
What Blonde Hair Techniques Do You Offer?
Our expert team of hair colour technicians offer a huge variety of hair colouring techniques, from ombré to Clipmeche – our environmentally friendly highlighting system. Balayage and colour toners are always very popular among our clients. Our hair colour technicians can provide you with a personalised hair colouring experience to create a bespoke look which is perfect for your hair length, style and skin tone. Click here to find out about the full range of hair colour services we offer.
And that isn't the end of the huge range of possibilities for if you choose to go blonde. Simply talk to your stylist about the look you want and we can recommend the best technique to create it.
Examples of colour techniques for you to try include…
Foiling/ Babylights/ Microlights/ Scatterings
Flashlights or Colour Panels
All-Over Hair Colour
Glossing to Enhance Colour & Shine
Ombre, Balayage & Root Stretching
Colour Melting
Multi-Toning
How Much Will It Cost To Go Blonde?
This really depends on the condition of your hair, your hair length and on how blonde you want to go. Book in for a colour consultation today and we can give you a no-obligation quote. You can also have a look at our price list for all of our hair colour pricing options.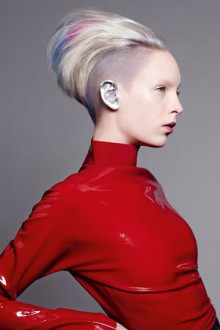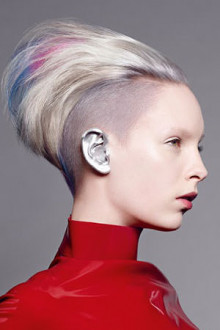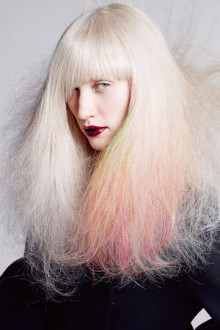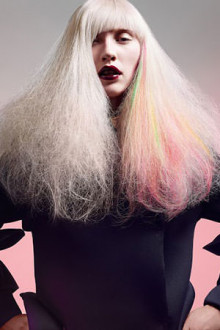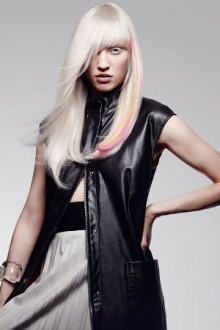 Can Brunettes Go Blonde?
Of course! It's worth bearing in mind though that this will take time to achieve. Book in for a hair colour consultation so that we can explain the process, the colour that will be achieved and how long it will take, as well as the price range you'd be looking at.
Will Going Blonde Ruin The Condition Of My Hair?
Developments in haircare products mean that we can protect and even strengthen your hair during the hair colouring process. At Cheynes Hair and Beauty Salons in Edinburgh we offer a range of hair care products to reduce damage, including treatments from OLAPLEX and Wella System Professional.
OLAPLEX hair repair can be added to your hair colour or used as a stand-alone treatment to strengthen and repair hair. We offer the first two steps in the salon, while the third step – OLAPLEX No. 3 Protector – is available for weekly use at home.
Wella System Professional offers a great range of products for men and women. You can choose from colour saving to scalp soothing to volumizing products, to name but a few of the excellent treatments Wella System Professional provides. This will leave your hair luminously healthy even after it's coloured.
We also stock a number of other treatments from Moroccanoil, Paul Mitchell and Nioxin. Click here to find out about the full range of hair care products we offer.
What Are The Benefits of Having Blonde Hair?
We love all hair colours here at our salon in Edinburgh but as we're talking about blondes, here are just a few reasons you might want to join the blonde brigade! Every shade of blonde has a different character. Whether you want to look innocent and feminine or to portray a sun-kissed beach style, blonde colours really are a wonderful way to add elements of your personality to your hair.
You can have a lot of fun styling your hair if you choose to go blonde. Temporary tints such as fun pastel shades or hair chalks really show up well on blonde hair, so you can almost change your hair colour with your mood!
Blonde shades have the power to turn heads. Marilyn Monroe. Cameron Diaz. Brigitte Bardot. Need we go on…?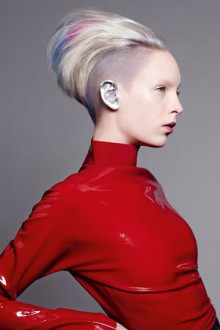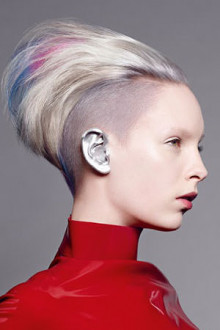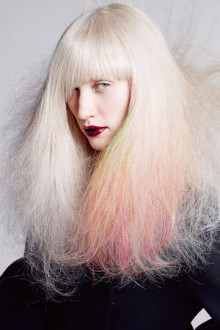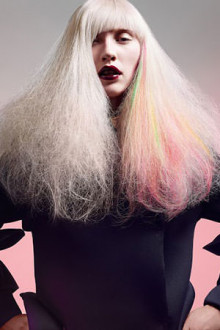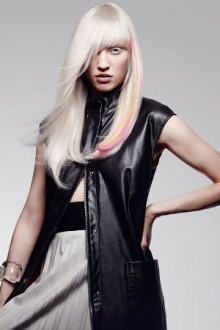 Are There Any Disadvantages To Having Blonde Hair?
If you choose to go for an all-over new hair colour, you'll need to pop into the salon to have your root regrowth touched up every eight weeks or so. Highlights are much less obvious and you can have a T-section cover-up around every 8 weeks if you choose. Balayage is even lower maintenance and you may not need to visit the salon for even longer.
However, we reckon you'll want to come in for a toner or glossing treatment to boost your colour – at Cheynes Hair and Beauty Salons in Edinburgh, we'd be happy to pamper you!
How Do I Stop My Blonde Hair Looking Washed Out?
The treatments we provide at Cheynes are a great way to help you maintain a beautiful blonde shade, from the luxury of the salon to the comfort of your home. Click here to find out more about the hair treatments we offer.
Why Should I Use A Purple Shampoo?
Professional colour-safe or colour-enhancing shampoos and conditioners are essential if you want to stop your blonde shade from brassy or washed-out.
When hair is lightened or turns grey, its natural warm tones become more visible which can produce an unpleasant shade of yellow. Clarifying purple shampoo allows you to showcase the beauty of grey, white or light blonde hair by neutralising those unwanted brassy tones.
Deep purple shampoo can also nourish and protect the hair and give a welcome boost of shine. Check out our fantastic range of hair care products available in salon to find the right one for you.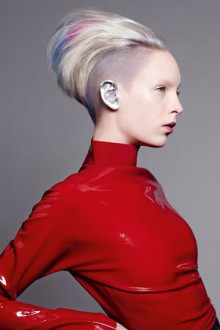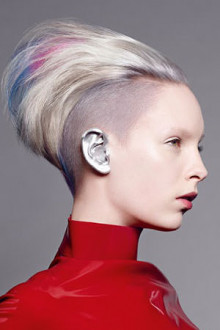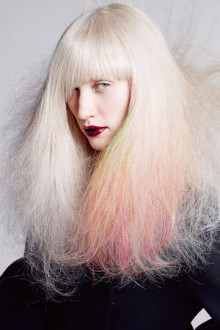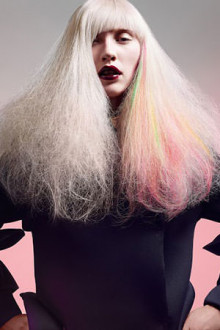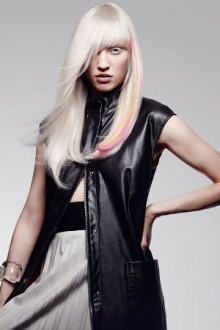 Are There Any In-Salon Options For Removing Brassy Tones From My Blonde Hair?
We can apply a toner to your hair. Toners are a great tool for neutralising unwanted yellow or brassy tones from blonde hair. Just like a purple or violet-toned shampoo, a toner can neutralise the brassy shades, while also adding shine to your hair.
Do You Offer Colour Correction Services?
We've all heard stories about DIY hair dye disasters. If this happens to you, we're here to save the day!
Book in as soon as possible for a consultation so we can assess your hair and work on a strategy to get it looking beautifully healthy in no time. Find out more about our Colour Correction services here.
How Do I Book In For My New Blonde Hair Colour?
Please remember that it's important you come in for a simple patch test 48 hours prior to any colour appointment.
You can book easily online or call one of our Edinburgh salons on: